S Resort El Nido

Your new home in paradise.
El Nido is a World renowned archipelagic paradise, known for its many islands with towering limestone cliffs and the softest fine powder-like white sand beaches below. Boasting one of the most incredible seascape views in the World, El Nido is an absolute must visit holiday destination. Suitable for visitors of all ages, El Nido offers experiences for everyone from wild expedition adventures to relaxing beach excursions. Luxury island tours, fishing trips, jungle treks, surfing, diving, sailing… the endless adventure in paradise awaits, and you can experience it all with ease and comfort only minutes from your doorstep.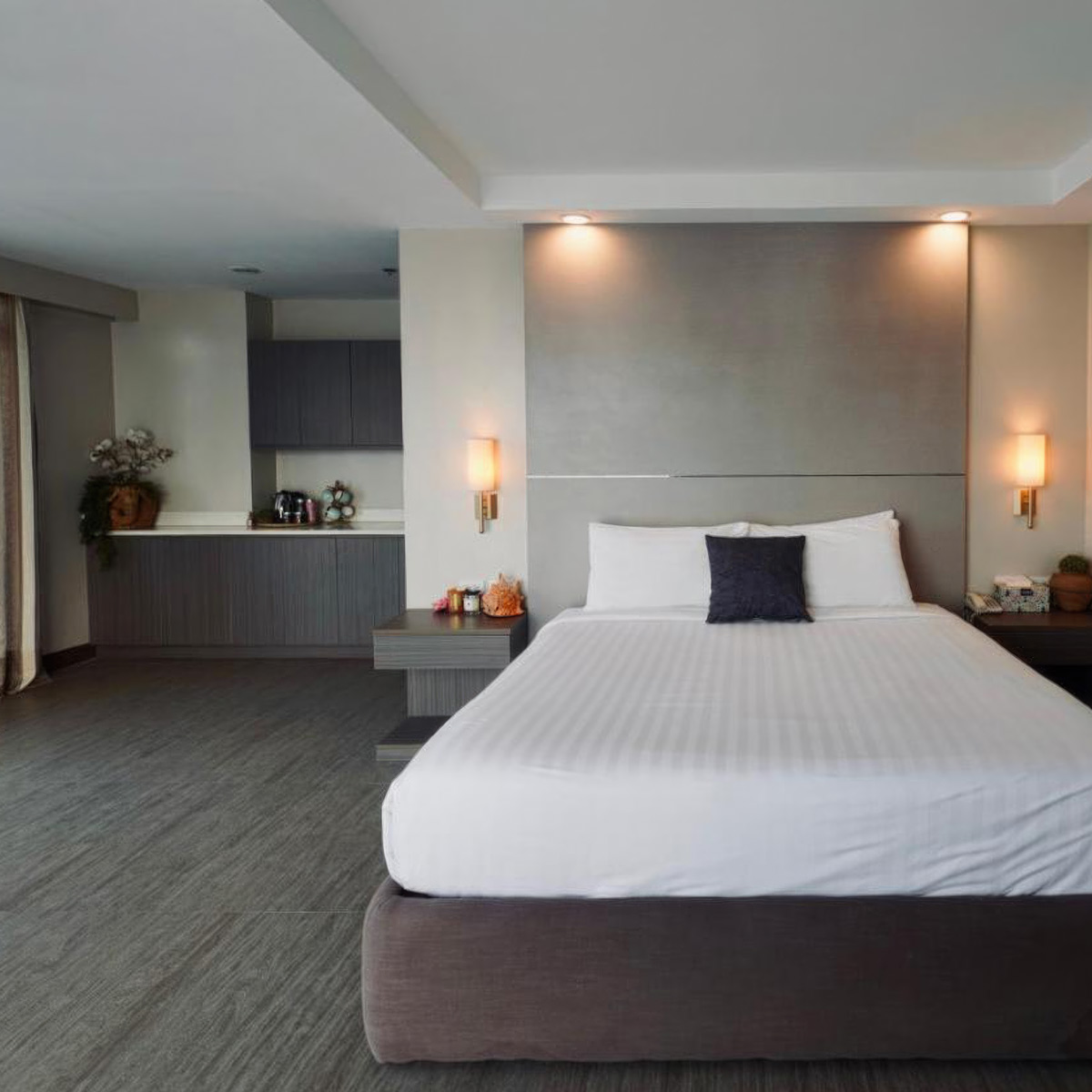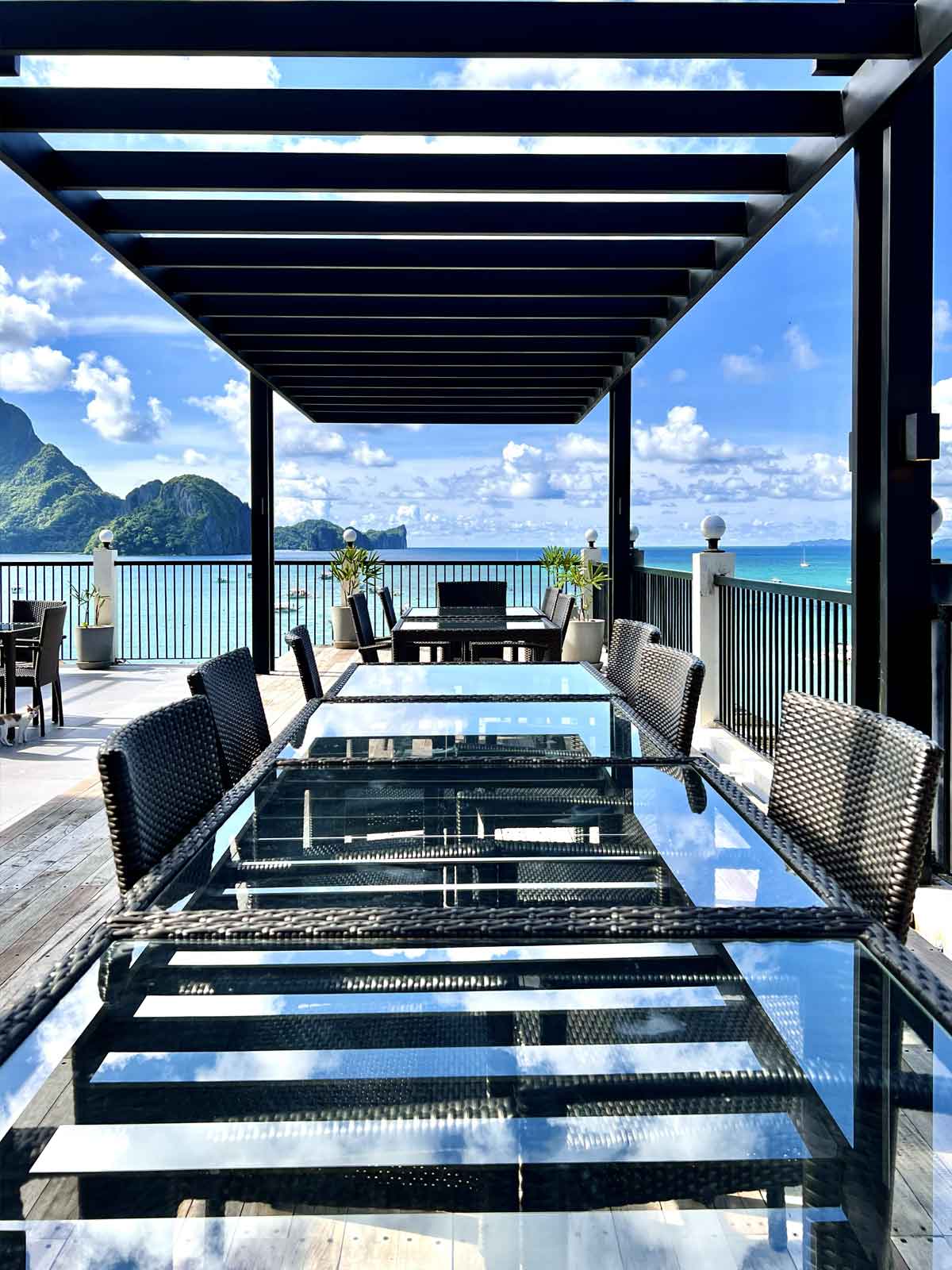 WALKING TO THE BEACH
S Resort El Nido is just meters from the beautiful EL Nido Town Beach. Feel the peace of the sea breeze and purity of nature as you stroll down the beach directly in front of the resort. Have dinner under the most incredible sunset seascape scene in the World at our own rooftop buffet or at one of the many restaurants along the beach, all within a minutes walking distance from your room.
FACILITIES AND AMENITIES
S Resort El Nido offers a variety of facilities to enrich your stay in El Nido, including a private conference room available to all guests, 5th floor roof deck, panoramic ocean view restaurant, access to a convenient and safe shuttle service to and from Nacpan Beach, island tours and all nearby restaurants and bars!
LOCAL CUISINE
In addition to local Filipino cuisine, El Nido also has a fantastic selection of beach bar restaurants, offering menus from Japan, China, Europe and America. S Resort offers its own incredible daily rooftop buffet and grill for all guests.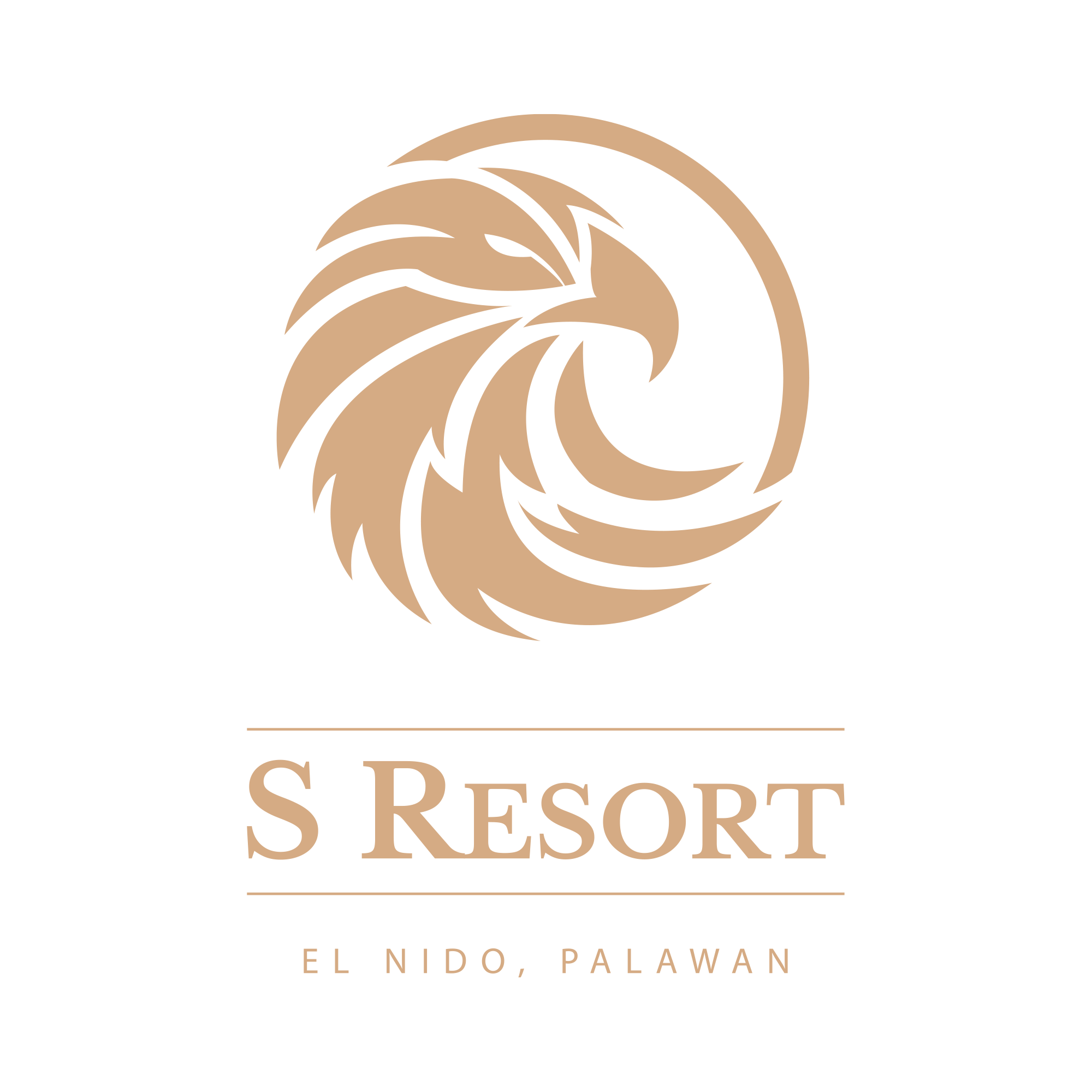 Designed for natural living
S Resort El Nido is located in the center of El Nido, one of the most top rated island destinations in Asia. An unmissable stay for your next holiday in paradise! The resort is located in El Nido Town Center roughly 20 minutes from Lio Airport and just meters from the beach, overlooking the World famous bay and the towering islands in the distance. El Nido is located in the Northern part of Palawan and just a short 1 hour flight from Manila. It is known for its stunning beaches, crystal clear waters, pristine and unspoilt island life and towering limestone cliffs.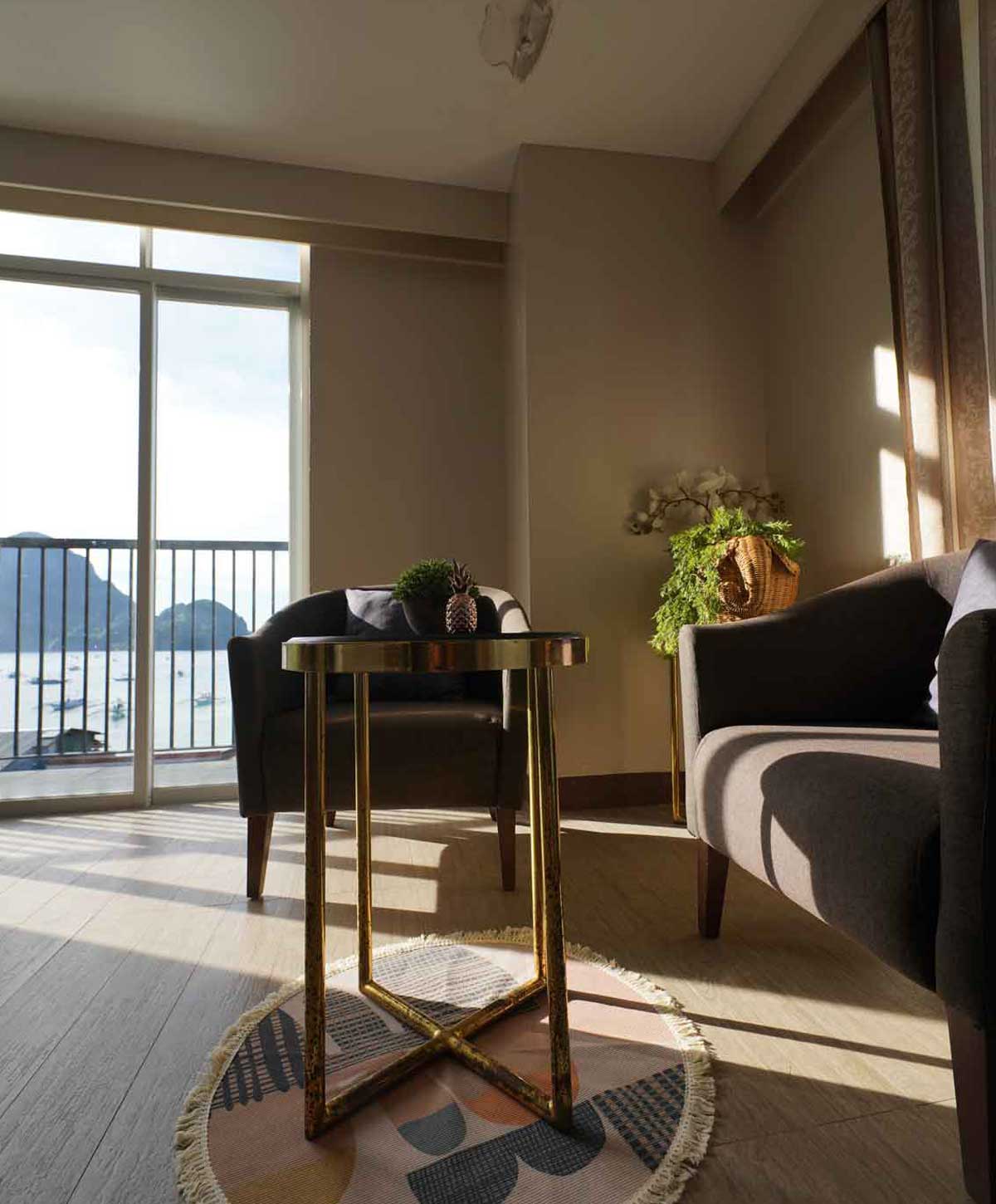 S Resort El Nido
Experience the pinnacle of island hospitality with a world class resort that will far exceed your highest expectations.