Location
Heart of El Nido
The nearest airport to S Resort El Nido is El Nido Airport located approximately 20 minutes drive away. Puerto Princesa also has an airport (Note: It takes 5 hours to drive from Puerto Princesa to El Nido town). S Resort is located in the center of El Nido Town just meters from El Nido Beach.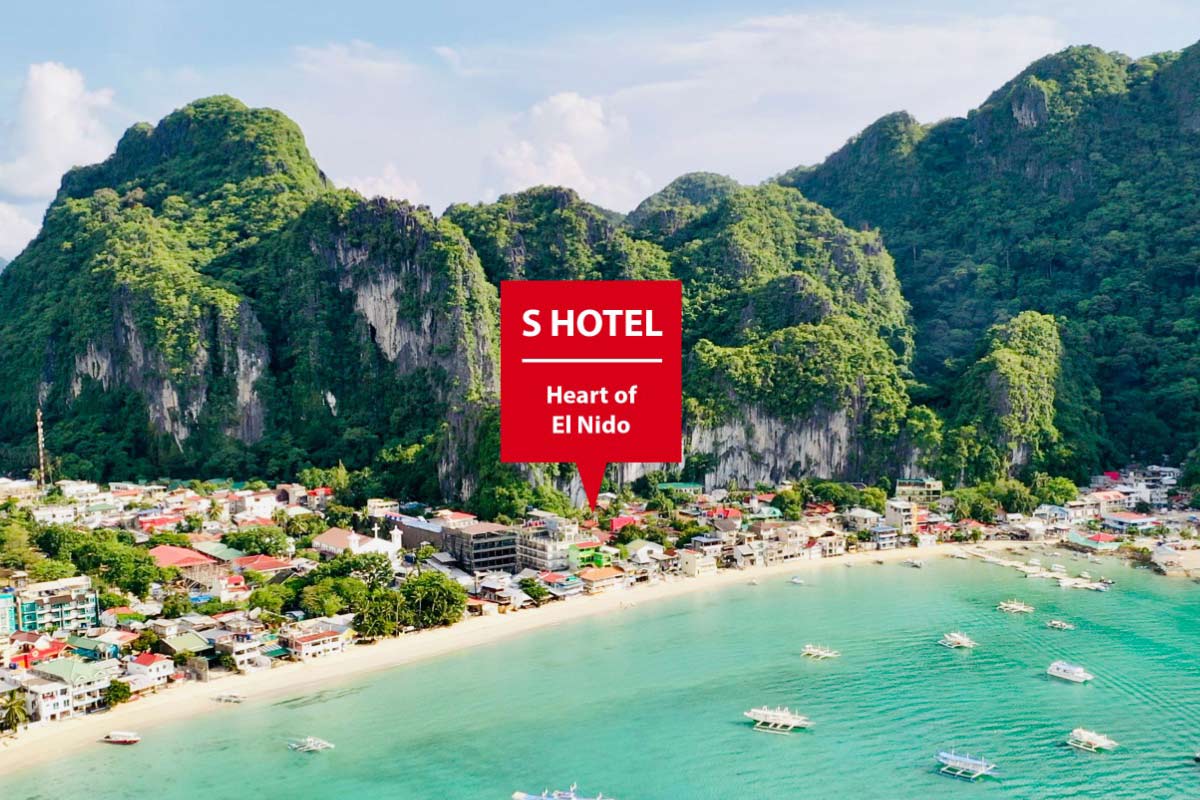 How to get to S Resort El Nido
From El Nido Airport, we offer a shuttle bus service* to take you directly to the entrance of S Resort El Nido. We do advise guests not to take a tuk-tuk or tricycle to S Resort as this can be somewhat uncomfortable, especially during the rainy season. If you have your own transport, simply navigate to S Resort El Nido, where you will find friendly staff who will assist you from there.
*Shuttle service is not included in room rates and does incur additional charges.
Tricycle
One Way
₱ 350 – Special rate for hotel guests
Private Van
1. From the Airport to Nacpan Beach, or from Nacpan Beach to the airport
2. From El Nido Town to Nacpan Beach, or from Nacpan Beach to El Nido Town
One Way
₱ 1,800 – up to 4 people (₱ 2,500 for 5+)